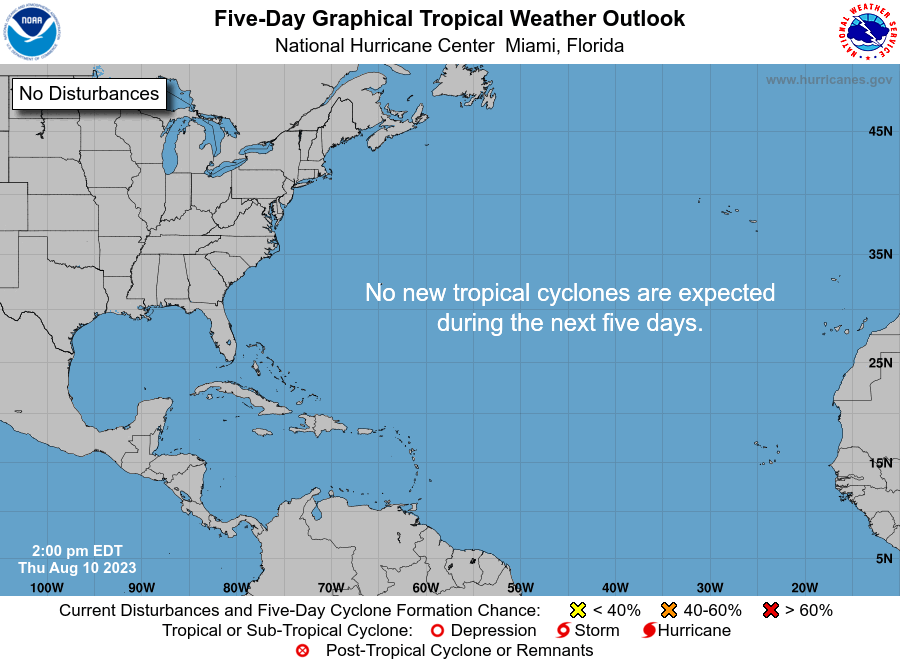 200 PM EDT Wed Oct 23 2019
For the North Atlantic...Caribbean Sea and the Gulf of Mexico:
1. A tropical wave is producing disorganized showers and thunderstorms
over the Yucatan Peninsula, Belize, and the adjacent waters of the
northwestern Caribbean Sea and the southwestern Gulf of Mexico.
This disturbance is forecast to move west-northwestward and emerge
over the Bay of Campeche on Thursday, and then move northward and
northeastward into the southwestern and central Gulf of Mexico on
Friday and Saturday. Some development will be possible on Friday
and early Saturday before the system merges with a cold front by
early Sunday.

Formation chance through 48 hours...low...10 percent.

Formation chance through 5 days...low...30 percent.
Forecaster Stewart